Herbalife24® CR7 Drive Sports Drink Acai Berry 540g canister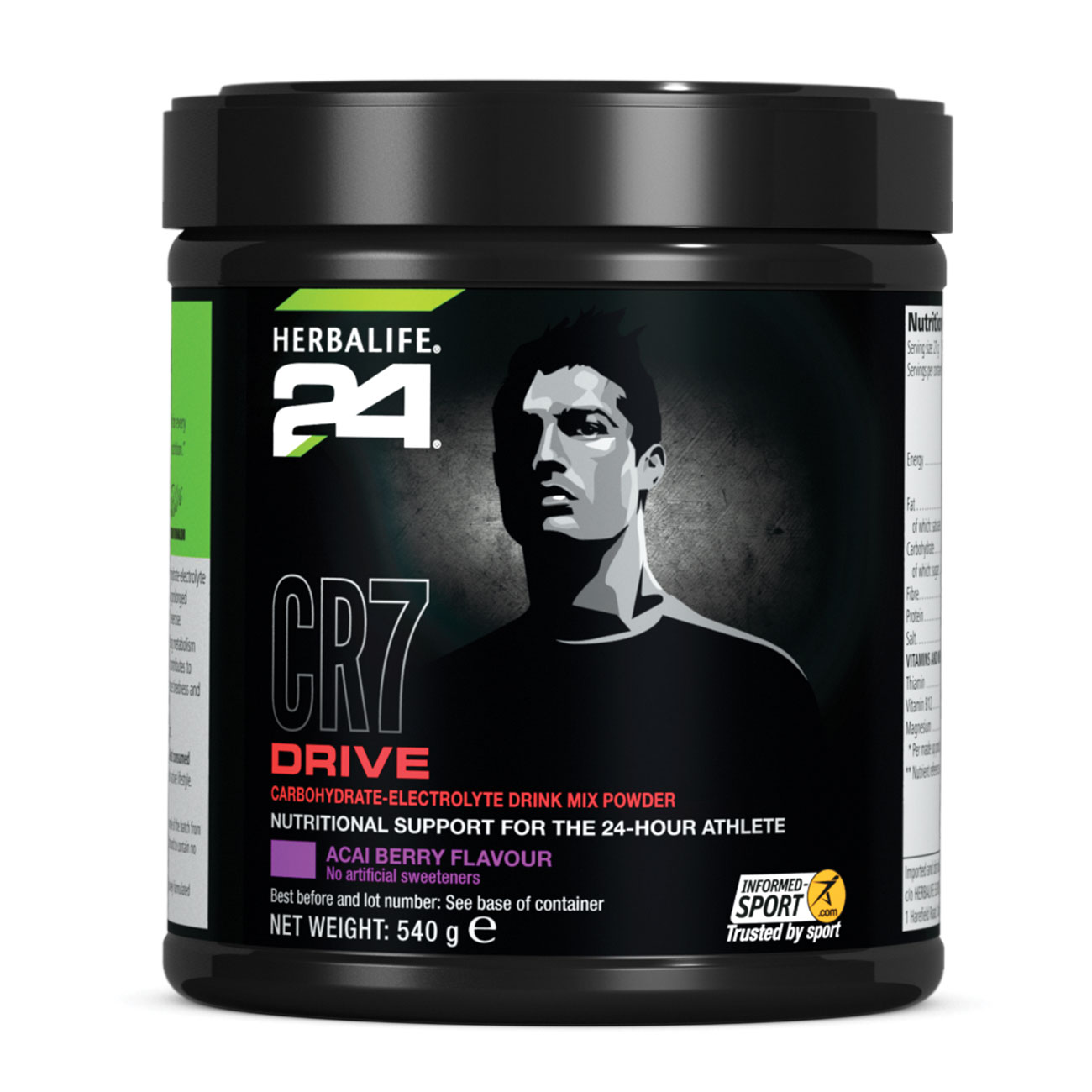 SKU 1466
Recommended Retail Price £18.92
Product Overview
Being an athlete is a lifestyle that requires dynamic nutrition for your daily needs.
Whether you are playing an intense game of football, training or hitting the gym, you need products that will help you to prepare, train and recover.  
Herbalife24® CR7 Drive is an acai berry flavoured sports drink developed by experts in nutrition and international football star: Cristiano Ronaldo.
CR7 Drive is a carbohydrate-electrolyte solution that is proven to enhance the absorption of water during exercise*and help maintain endurance performance.**

Key Features and Benefits:

Contains vitamin B12 and magnesium

Under 100kcal per serving

Delicate acai berry flavour

No artificial sweeteners

Enhances absorption of water during exercise*
Directions for Use:
Gently shake the canister before using, as its contents may have settled. Add two level scoops (27g) of powder with 500ml water, shake vigorously and enjoy.
For best results, consume while exercising.
All Herbalife24® products are fully tested for prohibited substances by an independent third party.
This product should be used as part of a balanced and varied diet, within a healthy lifestyle.
*Carbohydrate-electrolyte solutions enhance the absorption of water during physical exercise.
**Carbohydrate-electrolyte solutions contribute to the maintenance of endurance performance during prolonged exercise.