Herbalife SKIN Daily Glow Moisturiser 50ml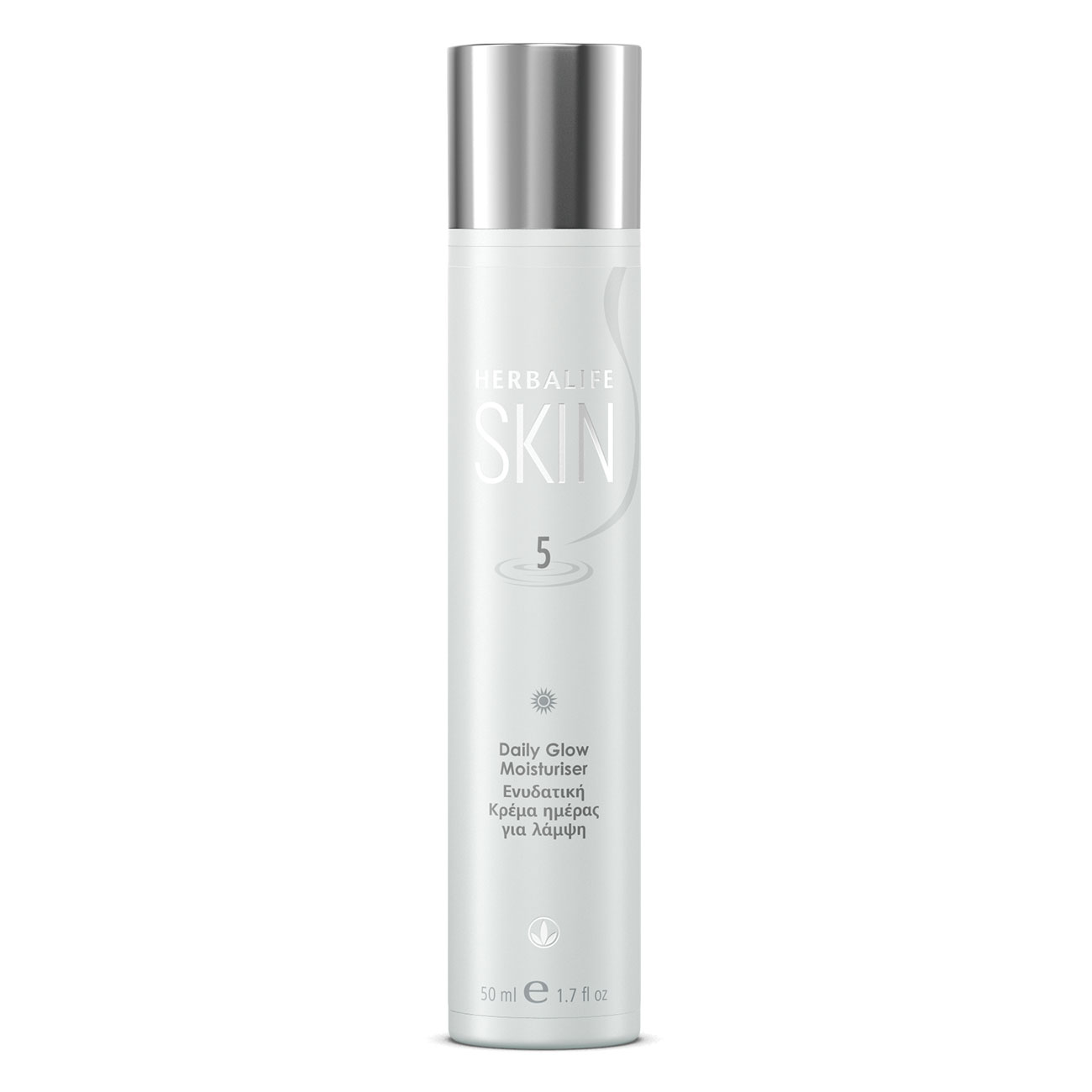 SKU 0830
Recommended Retail Price £46.44
Product Overview
Nourish your skin with our Daily Glow Moisturiser. It is a hydrating lotion that contains illuminating properties to help give your skin a smoother, softer and healthier glow in just seven days.* It is made using a skin-friendly blend that includes vitamins B, C, E, aloe vera and seed oils for skin that looks radiant without make-up.
Key Features and Benefits:

No added parabens

No added sulphates

Helps diminish the appearance of fine lines and wrinkles in just seven days**

Clinically shown to double skin moisture for eight hours***

Suitable for all skin types

Suitable for men and women

Cruelty-free
Directions for Use:
Apply generously to your skin after using cleanser, toner and serum. To complement your skin routine, use Herbalife SKIN Replenishing Cream at night.
*Clinically tested on subjects for skin roughness measured by Visioscan and Reverse Photo Engineering at intervals of zero, seven and 42 days.
**Tested on subjects measured by visual expert grading on intervals of two, four and seven days.
***Tested on subjects measuring skin moisture levels at eight-hour intervals. Skin of 100% of subjects showed doubled the moisture levels over the baseline after eight hours.