Instant Herbal Beverage Original 100g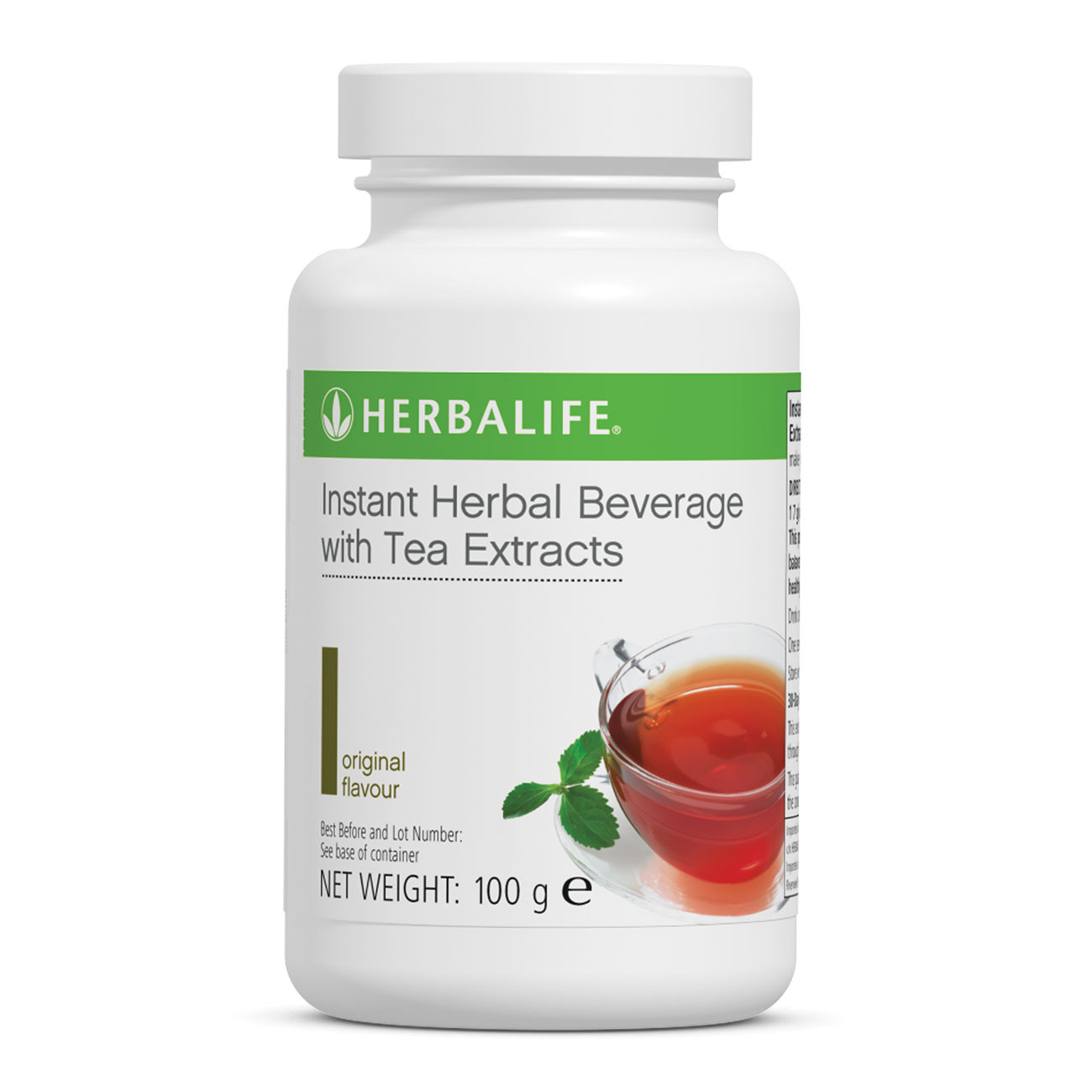 SKU 0106
Recommended Retail Price £40.02
Product Overview
Modern life can feel like a balancing act – especially when you're trying to an active lifestyle! It can make us feel less alert and/or struggle to concentrate. Re-centre yourself with a cup of Instant Herbal Beverage tea.
It is a delicious, low-calorie, refreshing drink infused with green tea and orange pekoe, extracts of malva flower, hibiscus flower and cardamom seed. The green tea we use is water extracted – so that you can get the full spectrum of its compounds.
Have you tried our other flavours? Instant Herbal Beverage is also available in Peach, Raspberry and Lemon flavours.
Key Features and Benefits:
Low calorie

Enjoy hot or cold

Contains orange pekoe - a traditional black tea

A great way to reach required daily fluid intake

85mg caffeine per serving*
Directions for Use:
Mix half a teaspoon (1.7g) with 250ml hot or cold water and enjoy on its own or with a meal.
*It is not recommended to exceed a daily intake of 400mg caffeine from all sources (200mg for pregnant or breast-feeding women).