Lift Off® Energy Drink Lemon-Lime 10 tablets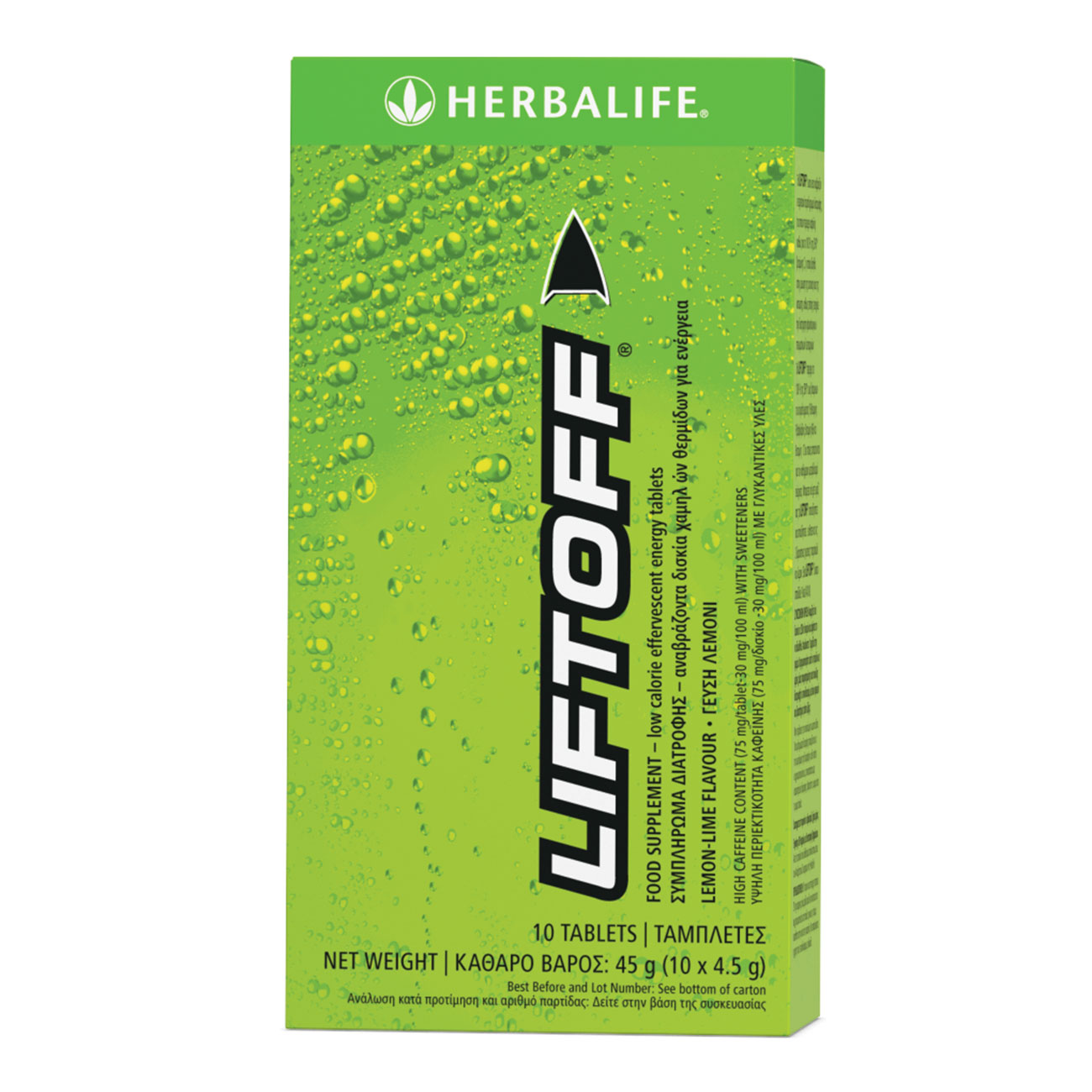 SKU 3152
Recommended Retail Price £24.97
Product Overview
Hydrate yourself and energise your body with LiftOff Lemon-Lime flavour.
It's a low-calorie energy drink that contains caffeine powder and natural caffeine* from the guarana plant. At just 10kcal per serving, LiftOff is an ideal and healthier alternative to fizzy drinks that can be high in sugar.
Key Features and Benefits:

75mg caffeine per serving

B-Vitamins (B1, B2, B3, B6, Pantothenic Acid and Biotin)

Vitamin C

Natural caffeine from guarana plant
Directions for Use:
Take one to two tablets a day by dissolving them in water.
*It is not recommended to exceed a daily intake of 400mg caffeine from all sources (200mg for pregnant or breast-feeding women).