Herbalife24® Restore Multivitamin Supplement 30 capsules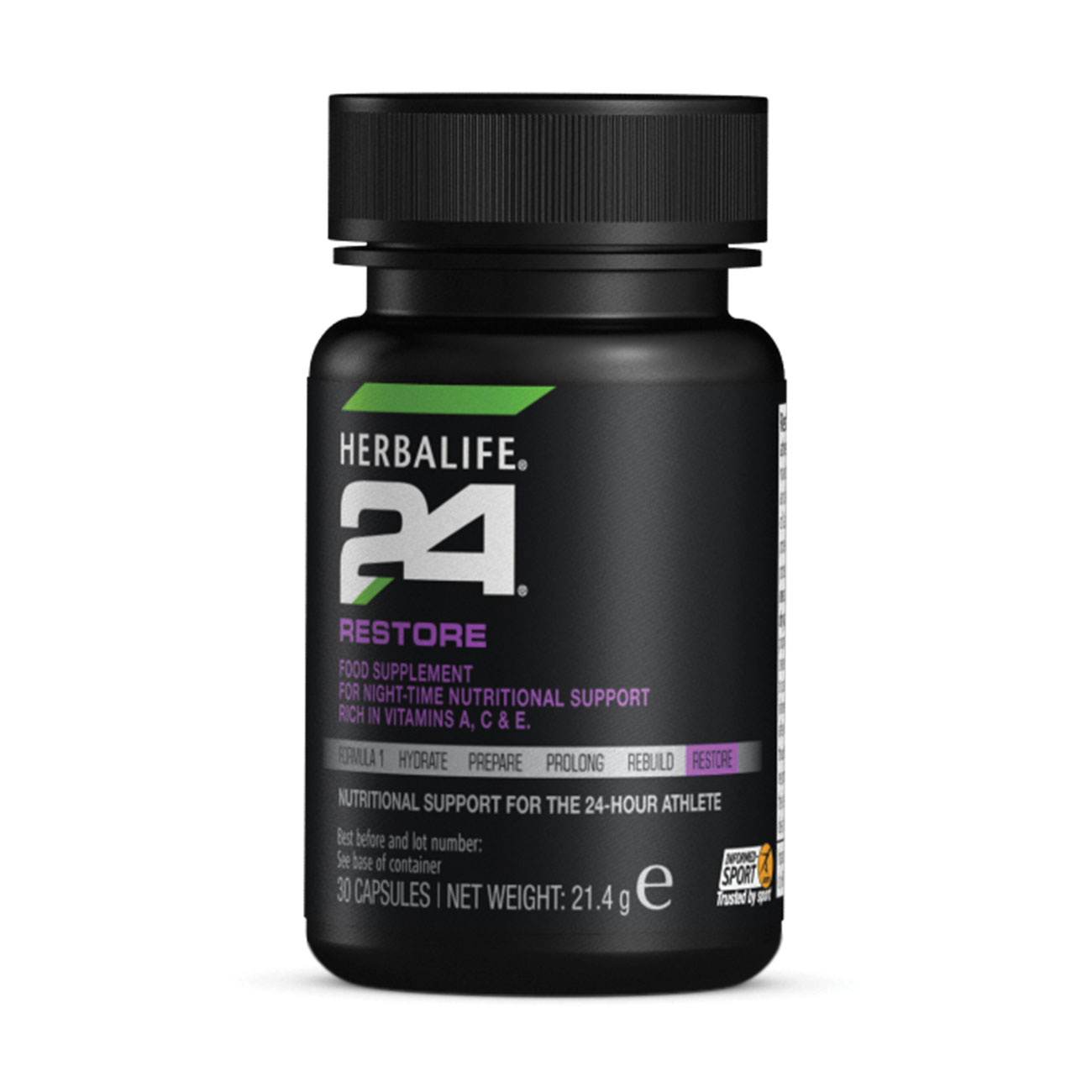 SKU 1424
Recommended Retail Price £34.69
Product Overview
Rest and recovery are an essential part of any workout or competition. Listen to your body and unwind with Herbalife24® Restore. It is a food supplement designed to give you optimal nutritional support while you sleep.
Restore contains 200mg vitamin C which helps maintain the normal function of the immune system during and after intense workouts.
Train, recover and perform like never before.
Key Features and Benefits:

Contains vitamins A, C and E

200mg vitamin C per capsule

Contains Lactium™ (derived from casein protein)

Easy to swallow capsule

Developed by experts in sports nutrition
Directions for Use:
Take one capsule with water at night before you go to sleep.  All Herbalife24® products are fully tested for prohibited substances by an independent third party.
This product should be taken as part of a varied and balanced diet and consumed as indicated on the label.
To learn more about Lactium™ visit www.lactium.com